We hope you enjoyed our Term 3 Saturday morning. If you didn't manage to make it on the day the recordings will be posted here over the next week
Here is a wee snapshot of where we were from (sorry about the quality)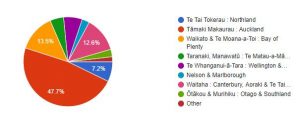 Videos have been uploaded to the AMA YouTube channel . You may also view by clicking the images below the descriptions
Year 11-13: Connecting Statistics with Earth & space science Thomas Everth, Mercury Bay Area School & University of Waikato
In this session Thomas will share their journey of implementing a two year cross curricular course at
Level 3 linking Earth and Space Science with statistics at Mercury Bay Area School in Whitianga.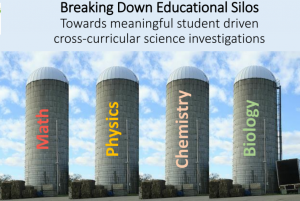 Year 1-8:  Just in Time routines – retain and reason, Rob Proffitt-White, The Learner First
Kaiako have been requesting a repertoire of routines that not only boost retention of key concepts but unleash the key competencies and mathematical practices for ākonga to better connect with mathematics. Rob will share activities that kaiako have reported as making a positive impact in both attitude and aptitude with mathematical learning.

Year 11-13: Supporting students towards scholarship calculus, Jamie Craik, Rangitoto College
Jamie will share tips and ideas for preparing students for Scholarship Calculus. Bring your questions, links to share and join the conversation.
Across all years: Using Pūrākau to illuminate Māori mathematical practices, Tony Trinick and Piata Allen, The University of Auckland 
This workshop explores the spatial orientation concepts embedded in pūrākau Māori (narratives). We will provide an overview of pūrākau types, links to the pāngarau and mathematics progressions and curriculum. We will also share links to available teaching resources and discuss implementation in Māori-medium classrooms.
Year 1-8:  Number talks: Building numerical reasoning, Bina Kachwalla, math facilitator; Inquiry Learning Ltd
The heart of number talks is classroom conversations focused on making sense of mathematics. Simply defined, number talks are five- to fifteen-minute classroom conversations around purposefully crafted computation problems that are solved mentally. In this interactive webinar, teachers will get the chance to play around with various "number talks" tasks that allow productive student discourse. The tasks chosen in this webinar will cover examples of measurement, geometry, number, probability and statistics. Number talks offer a bridge between conceptual understanding and mental math. They strengthen accuracy, efficiency, and flexibility with mental math and computation strategies.
Opportunities Arising from the Review of NCEA, Cami Sawyer, Ministry of Education 
Change can be hard, but it provides us with opportunities. What are some of the opportunities that are coming out of the review of NCEA and how can we best take advantage of them? What are some of your current practices that can help propel you forward? I will give some of my thoughts around this as well as summarising key questions and answers arising from the Teacher Only Days.
Explorations in variation: Modern world examples for data exploration to engage and empower all ākonga. Anna Fergusson, The University of Auckland
What a time to be teaching statistics and data science! Our ākonga are interacting with sources of data everyday and we get to help them learn more about their world through these data – how awesome is our job! In this session, I'll share examples of tasks that aim to support students to traverse a wide variety of data landscapes and to understand that exploring data is a creative process where their personal experiences, perspectives, beliefs, world views and interests can fuel their curiosity.
Photo credit John Spavin freeimages.com