AMA have a full programme for you for this years mathematics and calculus teachers day and are excited about being able to connect  in person.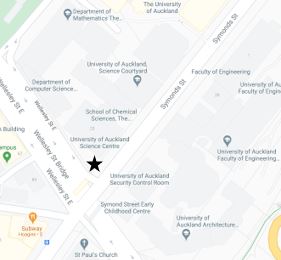 When: December 1
Where: The University of Auckland, City Campus, Science Centre
Goto event website for more information about the day and to register
After our morning welcome at 9:00am, Associate Professor Sergiy Klymchuk, AUT will share how he has used provocative mathematics questions to  enhancing students' critical thinking
Following morning tea we are going to join with the NZ Mathematical Society Colloquium and hear from an invited panel what mathematical modelling they have used during the COVID pandemic this year.
The registration desk opens at 8.30am, tea and coffee will be available. In line with the University of Auckland's sustainability policy you are encourage to bring your own re-usable cups and water bottles, use public transport where possible and reduce waste on the day.
To reduce paper the programme will be available digitally via the event website.
If you have any question please contact either Michael at mwalden@mags.school.nz  or Jared at jhockly@gmail.com
Image:Siapo mamanu (tapa cloth),1900s,Samoa,makerunknown. Te Papa (FE001425)